What makes the difference?

An enfolding, healing environment
Hands-on learning experiences
Support for families
Empowerment through personal growth
Evidence-based treatment approaches
Higher Ground offers a proven approach to treatment and recovery. We make a difference by helping participants learn how to break the cycle of dependence and reclaim their lives.

Youth Services
See how our youth services have helped a variety of young adults at Higher Ground.
Click Here to watch the video.
IN AN EMERGENCY
For a medical emergency, please dial 911. In the event of all other emergencies during non-business hours, please contact the Higher Ground Crisis Hotline at (316) 258-7661.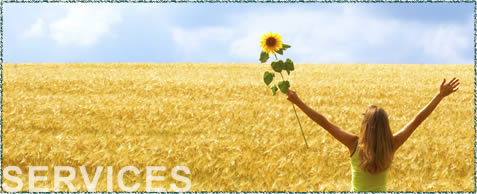 Testimonials
Joan – Mother
"…I saw a new, strong person blossom before my eyes. My son graduated from the program! He could say, 'I love you' in front of a room of people. He knew he could be someone without drugs. I had my son back!
I know that there is a line of professionalism between counselors and clients, but I feel like we're family. These people rescued my son and myself from a world of nightmares, and gave us hope for a real future."
Alma – Daughter of adult client
"I want to tell you thank you for helping my dad with his problem. You were the right people to choose. You're very good people. I will miss you very much when I don't get to come, anymore."

Angela – Adult client
"I will never forget you. Thank you for helping me over-come all the problems around me and thank you for making me feel good about myself."
Donna – Mother
"(On Family Night) Every time I hear a new client's parent tell their story, it takes me right back to where I was 6 months ago. I feel it all with them – so worried, confused and frustrated…afraid and helpless. I remember and feel that pain with them.
Sometimes, I don't know what to say to new parents, other than that I understand…and that there is hope, support and compassion in this place. I hug them and welcome them to our group. I let them know that this program is a place where miracles can happen. I guess I just want them to not feel so alone."
Debbie – Mother
"We were involved in this program approximately five years ago. My son was on drugs and I was at my wit's end. I realized he needed some sort of 'rescue' program, but I didn't know what kind. I started doing some research and found that Higher Ground had the highest success rate of the programs available in this area.
I really don't know what I would have done if I had not had Higher Ground to turn to. The counselors helped me to understand the cycle of addiction and to help structure my family interventions.
I write this in support of the Higher Ground philosophy and the staff involved. They are truly dedicated to saving our kids and helping families on their road to wholeness."
Beth – Adolescent client
"Being in drug therapy at Higher Ground is the most amazing experience of my life, thus far. Not only am I discovering endless knowledge about life, but I also realize that sometimes you have to give in to the fact that you don't know everything. After completing the program, I became a peer counselor, furthering my own growth, while helping others. What I initially thought would be the lamest thing I've had to do, became the best thing I have ever chosen to do."
Brenda - Mother
Higher Ground staff began a parents group on Family Night, which I have found to be very helpful. This group gives me a chance to talk with other parents in a non-judgmental environment. The staff provides information that is helpful in improving my relationship with my daughter. The atmosphere is loving and encouraging, not harsh or blaming.
My experience at Higher Ground has been positive. My involvement has been rewarded many times over, by now having a daughter, who has learned to live without the use of drugs."