What makes the difference?

An enfolding, healing environment
Hands-on learning experiences
Support for families
Empowerment through personal growth
Evidence-based treatment approaches
Higher Ground offers a proven approach to treatment and recovery. We make a difference by helping participants learn how to break the cycle of dependence and reclaim their lives.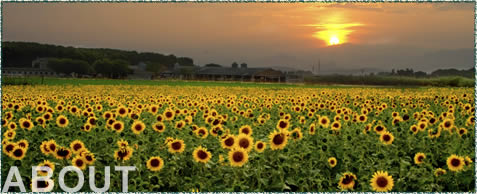 Welcome to Higher Ground. We are an innovative substance abuse treatment center, which has given the gift of lasting recovery to thousands of individuals. Located in downtown Wichita, Kansas, Higher Ground has provided an ideal setting for recovery since 1995. Our beautifully restored 1920's building evokes a warm atmosphere for healing, and our staff gives professional, compassionate guidance and support throughout the recovery process.
Our Mission:
Higher Ground's mission is to promote a healthy community by providing innovative and effective substance abuse prevention and intervention services to culturally diverse populations in and around Sedgwick County, Kansas.
Who We Are
Higher Ground (a Tiyospaye, Inc. Program) is an award-winning, nonprofit agency dedicated to providing quality outpatient substance abuse and domestic-violence prevention and treatment.
What We Do
Higher Ground offers drug and alcohol counseling, promoting healthy, solution-oriented living for those who are struggling with substance abuse and related issues.
Our highly trained staff specializes in:
Behavioral health treatment for youth, adults, and families
Experiential therapies (therapeutic games, art, mask-making, ropes challenge courses, etc.)
Domestic violence treatment
Culturally competent services for diverse populations in both Spanish and English
Treatment programs combine 12-step recovery principles with individual, group, experiential therapies, and evidence-based practices to enhance the individual's awareness and commitment to recovery.
Higher Ground's trained facilitators also offer team-building training to corporate groups, youth groups, and other organizations.
Who We Serve
Higher Ground's programs serve youth and adults from all backgrounds. Family members are also given support throughout the treatment process.
High-risk Youth aged 12-17
Higher Ground serves youth, focusing on teamwork and the healthy decision-making skills needed to face daily life challenges. Unique, experiential prevention and treatment services for high-risk teens provide powerful opportunities to practice and see the results of the new skills they have learned.
Adults aged 18 to 64
Higher Ground offers substance abuse and domestic-violence education and treatment services for adults. We have programs for English and Spanish-speakers. Experiential activities are woven into traditional treatment, resulting in a program designed to promote positive lifestyle changes for sustainable sobriety and recovery.
Awards
Higher Ground has received the following awards and recognition:
The Robert Wood Johnson Foundation highlighted the exceptional success of Higher Ground's youth program as part of their national public relations campaign in 2001, and again in 2002.
The United Methodist Health Ministry Fund, a Kansas-based foundation, honored Higher Ground in May of 2004 by naming our youth program the recipient of their Janet Sevier Gilbreath Program of the Year Award for excellence in health care.
The Hispanic Chamber of Commerce honored Higher Ground with the Community Organization Award in 2006 for contributions made to the Hispanic Community.
Higher Ground is a nonprofit organization whose programs are funded in part by:The City of Wichita, Sedgwick County, KDADS Behavioral Health Services of Kansas, Foundation Grants, Private Insurance, Medicaid, Client Fees, and Donations.