TURNING POINT TREATMENT
Evening Groups
M-F: 6pm - 9pm
Day Groups
T-W-Th: 10am - 1 pm
PUEBLO PATH TREATMENT (Spanish)
Evening Groups
M-T: 6pm - 9pm
Continuing Care 6pm - 9pm
ALCOHOL & DRUG EDUCATION CLASS:
Last Friday/Month
9am - 4pm (Pre-registration required)
DOMESTIC VIOLENCE TREATMENT (Spanish)
Wednesday Group
6pm - 9pm For a medical emergency, please dial 911. In the event of all other emergencies during non-business hours, please contact the Higher Ground Crisis Hotline at (316) 258-7661.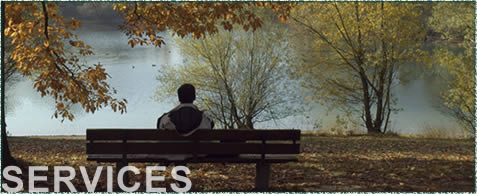 Adult Services
Higher Ground offers holistic treatment programs for adults 18 and older in a safe, comfortable, relaxed environment. These programs blend traditional treatment with motivational interviewing, cognitive behavioral therapy and experiential, skill-building approaches to help adults find hope and success in their struggle with substance abuse and addiction. At Higher Ground, treatment works. Come to Higher Ground for support, understanding, respect, and confidentiality.
Our services for adults include:
Assessment
A licensed addiction counselor meets with each person to administer a comprehensive assessment based upon nationally accepted criteria. The counselor will then use the results to make recommendations. All information is confidential. Higher Ground offers assessments on a walk-in basis, 3 days a week, at 9:00 am. Evening appointments are offered under limited circumstances. Please contact Higher Ground for detailed assessment information.
Outpatient Treatment
Individualized treatment through ongoing assessment, treatment planning, group and individual counseling, educational sessions, and relapse prevention planning are available in an outpatient setting. Our clinical team, including a clinical coordinator, licensed addiction counselors, and Master's-level social workers, works together to tailor a treatment plan to the specific needs of each participant. From the first day of treatment, participants begin to receive the encouragement, tools, and life skills necessary to maintain abstinence.
Relapse Prevention
Higher Ground provides each participant with a unique array of tools for relapse prevention. This "toolbox" consists of activities and simple techniques that help individuals release emotional tension and recognize their own destructive addiction patterns as they arise. It also includes methods to spot and handle stressful situations that may otherwise contribute to relapse. Participants gain new awareness and strength to turn away from substances and maintain an addiction-free lifestyle.
Family Services
Chemical dependency is a family illness, and all members of the addicted person's family are affected. Higher Ground believes that support of both the treatment participant and the family are essential to the healing process. Family recovery is promoted through family education and counseling. Family involvement is advised and encouraged as a vital part of the treatment process.
Programs
Turning Point Program - Adult Treatment Services (English)


This program provides drug and alcohol treatment services for English-speaking adults. It combines the 12-step recovery principles with individual, group, and experiential therapies to help patients understand their problem, accept it, and ultimately take responsibility for the process of recovery.

Pueblo Path Program – Adult Treatment Services (Spanish)


Higher Ground's highly specialized bilingual Spanish-speaking counseling staff offers culturally appropriate substance abuse treatment services designed specifically for the language and cultural needs of Latino adults.

Living Without Violence Program – Domestic Violence Treatment and Batterer's Intervention Services (Spanish)


Latino individuals who have identified domestic violence as a problem in their lives can receive counseling and treatment in Spanish. Treatment sessions are designed to last 13 to 26 weeks, depending on individual need. Participants explore the cycle of power and control and learn new coping skills that help them practice a violence-free lifestyle.

Alcohol and Drug Information – Adult Education Class (Spanish)


This one-day class provides insights into the physical and legal consequences of using alcohol and drugs. It encourages a change in beliefs and attitudes toward alcohol and drugs, particularly when driving.