What makes the difference?

An enfolding, healing environment
Hands-on learning experiences
Support for families
Empowerment through personal growth
Evidence-based treatment approaches
Higher Ground offers a proven approach to treatment and recovery. We make a difference by helping participants learn how to break the cycle of dependence and reclaim their lives.

Youth Services
See how our youth services have helped a variety of young adults at Higher Ground.
Click Here to watch the video.
IN AN EMERGENCY
For a medical emergency, please dial 911. In the event of all other emergencies during non-business hours, please contact the Higher Ground Crisis Hotline at (316) 258-7661.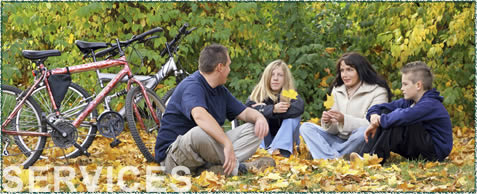 The Role of the Family
Substance abuse affects the entire family. At Higher Ground, we believe it is crucial to include the family and significant others in the recovery process.
Counseling Services

Family counseling services at Higher Ground are designed to offer compassionate support for family members who have been affected by the cycle of substance abuse and addiction. The chaos and pain surrounding a person who is using are very real and create waves of distress for everyone around them. Often, family members need as much support as the person in treatment.
Professional Staff
Our licensed behavioral health counselors help family members and significant others learn healthy coping skills for an addiction-free lifestyle. To begin the healing process, we provide education on the family dynamics of addiction and help family members identify and work through their own recovery issues. The focus is on achieving new levels of communication, rebuilding trust, and embracing the recovery efforts of each family member.
Families are strongly encouraged to participate in the treatment process throughout every Higher Ground program. A research-based parent-education module, called "Parents Who Care," is incorporated into our Youth Treatment services.
Family education and counseling will help you understand the impact substance abuse has on your family, the risks of enabling, and your role in successful recovery.
Family support provides one more block in building a foundation for your family's healing and sustained recovery.
** All family counseling education and services are provided in both English and Spanish.