What makes the difference?

An enfolding, healing environment
Hands-on learning experiences
Support for families
Empowerment through personal growth
Evidence-based treatment approaches
Higher Ground offers a proven approach to treatment and recovery. We make a difference by helping participants learn how to break the cycle of dependence and reclaim their lives.

Youth Services
See how our youth services have helped a variety of young adults at Higher Ground.
Click Here to watch the video.
IN AN EMERGENCY
For a medical emergency, please dial 911. In the event of all other emergencies during non-business hours, please contact the Higher Ground Crisis Hotline at (316) 258-7661.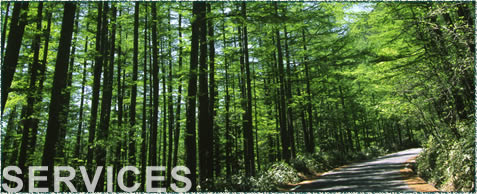 Treatment Philosophy
People do recover – every single day – from substance abuse, addiction, co-dependency, and more. People do heal, but they rarely do it alone. If you need help, you'll find it here.
Higher Ground follows an empowerment philosophy promoting holistic wellness. Our innovative alcohol and drug treatment programs are designed to help participants improve self-esteem and self-worth, heal core traumas, learn life skills, gain control over addictive patterns, and restore family relationships. Our homelike facility provides a warm, welcoming atmosphere, where the focus is on supporting individuals as they rebuild their lives and gain the skills they need to live a successful, satisfying life free from addiction.
Disease Model
At Higher Ground, we consider both alcoholism and chemical dependency to be diseases. The excessive use of alcohol and other drugs threatens one's overall quality of life and impairs physical health, mental health, and longevity. Successful treatment requires personalized, thoughtful support that addresses the array of problems facing chemically dependent clients and their families.
Treatment Methods
Our team of professionals has expertise in a variety of techniques which contribute to the personal transformation of each individual. Therefore, Higher Ground offers powerful programs, blending experiential approaches with traditional substance abuse treatment methods. These methods include motivational interviewing, cognitive behavioral therapy, experiential skill-building, and 12-Step concepts, all of which have proven to be effective tools for sustained recovery.
Spectrum of Services
Not everyone needs the same level of treatment. Higher Ground's professional staff conducts an assessment to determine which services will best meet the individual needs of the youth, adults, and families who come to us. A full range of help – from prevention education to intensive outpatient treatment for substance abuse disorders and domestic violence – is available. All clients in treatment also have the opportunity to access mental health, case management, and family therapy services.
Family Support
Our licensed behavioral health counselors work with family members, spouses, and/or significant others to help anchor the healthy new behaviors needed for a life of sobriety. Family education and counseling help clients and family members understand the impact addiction has on the family, the risks of enabling, and how the family can be part of a successful recovery. Old and recurring issues are addressed and healed, while new levels of family communication and intimacy are achieved.
Confidentiality
Higher Ground follows strict codes of confidentiality. All staff members are required to sign confidentiality agreements upon hire. Client information is only shared with authorized parties and is subject to protection under the Federal Standards for Confidentiality of Alcohol and Drug Abuse Patient Records, Vol. 52, No. 110, Part II (CFR-42), Part 2 and the HIPAA (Health Insurance Portability and Accountability Act of 1996) rules. See Notice of Information Practices under Downloads. See Notice of Privacy Practices.
Licensure & Certification
Higher Ground is:
Licensed and partially funded by the Kansas Department of Aging and Disability Services – Behavioral Health
Certified as a Medicaid provider
Approved by most insurance companies