What makes the difference?

An enfolding, healing environment
Hands-on learning experiences
Support for families
Empowerment through personal growth
Evidence-based treatment approaches
Higher Ground offers a proven approach to treatment and recovery. We make a difference by helping participants learn how to break the cycle of dependence and reclaim their lives.

Youth Services
See how our youth services have helped a variety of young adults at Higher Ground.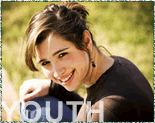 HELP FOR YOUTH
Teens learn to overcome difficult challenges and find their way out of the web of drugs and alcohol through caring counseling sessions and experiential activities.
Substance abuse prevention services are offered to teens in area schools and youth organizations using games and activities to teach healthy communication and decision-making skills.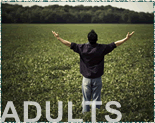 HELP FOR ADULTS
Men and women seeking help for substance abuse find supportive counseling in an atmosphere of healing and empowerment. They learn new life skills for long-term sobriety and inspired living.
Spanish-speaking adults recover their lives and hope through substance abuse and domestic violence treatment services designed specifically for the language and cultural needs of Latino adults.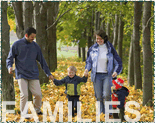 HELP FOR FAMILIES
Family members and significant others are encouraged to participate in all Higher Ground programs. This support gives family members and their loved ones the opportunity to work toward recovery and healing with the guidance of our professional counselors.